RVE – NetSuite ERP Implementation Case Study
NetSuite ERP unifies data and processes from all core business functions to offer all of the benefits outlined here, including company-wide visibility, major efficiency gains, scalability, mobility, data security and compliance.
Discover how Retro Vehicle Enhancements embraced Oracle NetSuite to streamline their operations, optimise inventory management, and provide a seamless customer experience in the restoration and customisation of classic vehicles.
Introduction
Retro Vehicle Enhancements (RVE) has been proudly family operated for over 50 years, and are specialists in customising new and pre-owned vehicles. Since their beginnings in 1968 as car upholsterers, RVE can now count Mercedes, Toyota, Nissan and Holden as valued clients among others, who use RVE to help create limited edition vehicles for the new car market. For the last decade, RVE has experienced strong year on year growth, as new opportunities present themselves on a regular basis.
A few years ago the directors decided that in order for RVE to reach its full potential, significant changes would be required to their existing production & planning systems.
Summary
The Oracle NetSuite Solution and the AVT Manufacturing Modules have enabled RVE to move from a traditional, paper-oriented production & planning system to one that is fully automated. Internal communication has improved exponentially, and inefficiencies have been virtually eliminated. RVE is now very well placed to take their already successful business to the next level.
Challenge
RVE operates in a make-to-order environment and it is vital that critical inventory is available on schedule for work to be able to commence. Incidences often arose where a vehicle would have the old upholstery removed, but the new leather kit had not been received.
As multiple options may have been requested for a single-vehicle e.g. upholstery and wheels, the scheduling of tasks across multiple orders was a critical requirement. Critical steps, and where they were up to, were not visible without going to the Shopfloor.
Customer service had no visibility with regard to the status of all activities on a vehicle, for either a single item or where multiple items were involved, e.g. upholstery and wheels.
Visibility of the completion dates for the vehicle was not easily accessible to the customer service team. This caused a lot of communication issues, both internally and when dealing with the client.
After Sales data was difficult to track, whether by Vehicle Identification Number (VIN), or other factors. This made warranty status hard to check as the vehicle may have changed hands since the original work was done.
RVE Business Objectives/Needs
Streamline the process of creating work orders based on an approved sales order.
Track and record critical vehicle information such as Vehicle Identification Number which can then be a reference for searching for records.
Provide a digital version of the classic "Production Board" showing Work Centres and their assigned Work Orders.
Provide the ability to update the status of a Work Order based on an action being performed on the shop floor.
Provide shop floor based functionality to allow Work Order operations to have actual operational time tracked.
Provide a clock-in / clock-out functionality for employees, that can be used for assessing productivity.
Provide alerts for a variety of situations, e.g. leather kit received, the vehicle has been received, the vehicle is ready for delivery.
Provide a capability to review capacity when new orders are received so that the Customer Service can provide accurate estimated dates to the customer.
Streamline processes to ensure tasks are executed completely with a minimum of effort.
A single view of the total revenue and costs of the overall job, regardless of the number of individual sales orders, work orders or purchase orders involved.
The AVT Engagement and Solution
AVT provided the lead consulting staff and overall Netsuite architecture design, with the majority of the effort spent on the operational components. There were four major areas of need that were addressed.
Streamlined Processing and Management
AVT used a combination of standard Netsuite tools (custom fields and workflows) to provide a variety of alerts and triggers that enabled the processing of transactions or the triggering of actions to occur.
Examples of this are:
Receipt of the Leather Kit Purchase Order automatically flags the Order so that when the planner reviews the planning board an icon (green tick) shows that the order has its kit available. The order can then be commenced.
An onscreen button on the job record is pressed by the QA department representative to indicate that the work has been appropriately completed. This alerts the delivery team that they can plan the delivery of the vehicle and completes a number of steps required for an invoice to be produced at the end of the day.
Scheduling of Tasks
AVT implemented its Manufacturing module with the critical component being the Production Scheduling component.
Features of particular value to RVE were:
The Planning Board view with Monthly, Weekly and Daily views.
The capability to customise the Planning Board tiles (each tile representing a Work Order operation). RVE used settings to determine the text content of the tile, status (Not Started, in Progress, Complete) to determine the tile colour and other parameters to determine what icon was displayed.
This provides schedulers and other staff with 'quick glance' functionality when trying to determine where a job was up to.
AVT's drag and drop functionality allows an operation to be moved quickly to a different operator or time slot.
RVE also make extensive use of the ability to split a task across multiple operators if required.
Shop Floor & Time Tracking
We deployed the AVT Time Tracking Mobility Application that allowed for the deployment of shop-floor tablets.
RVE used this application to get users to clock into work at the start of the day and out again at the end of the day.
RVE's primary use for the touchscreen technology has been getting their shop-floor staff to indicate that a task has started, been stopped (e.g. at lunchtime) or completed. These actions have an immediate impact on the Planning board; for example, pressing start for the first time on an operation changes its status from "Not Started" to "In Progress" and this, in turn, changes the colour of the planning board tile.
Database Enhancement to meet RVE Specific Needs
AVT created a custom setup of records and fields using the standard Netsuite platform, to add features to the database covering specific elements deemed critical by RVE:
A vehicle record that captured VIN, manufacturer, model, colour and registration number, that was automatically created at order entry time and was entirely searchable thereafter.
An overarching job record that was automatically created at the order approval stage, becoming the key record in managing all activities involved in providing the finished vehicle to the client, e.g. transactions (orders, invoices, bills), operational tasks, key dates, notes and emails.
Oracle NetSuite ERP System – The #1 Cloud Business Management System
The only ERP you'll ever need
Oracle NetSuite ERP is a cloud based business platform that provides your business with complete end to end solution and integrated reporting to run your organisation in a streamlined way. With over 32K customers globally, your business can easily deploy and roll out streamlined processes, prebuilt Dashboards, Reports, KPI that can help overcome reporting and operational challenges you are facing today and align your business to meet future needs. Using the APIs, you can easily integrate your ERP data with 3rd Party systems and reduce your data entry administration.
To learn more, AVT – Australia's Leading NetSuite Solution Provider & Partner has created a complimentary NetSuite ERP Evaluation micro-site to help executives learn more about ERP and its deployment, using pre-recorded process demo videos, White papers and data sheets, so you may evaluate this at your own pace. You can gain access to to the site by completing your Registration in the link: NetSuite Overview Demos.
ERP Resources
One System For Your Entire Company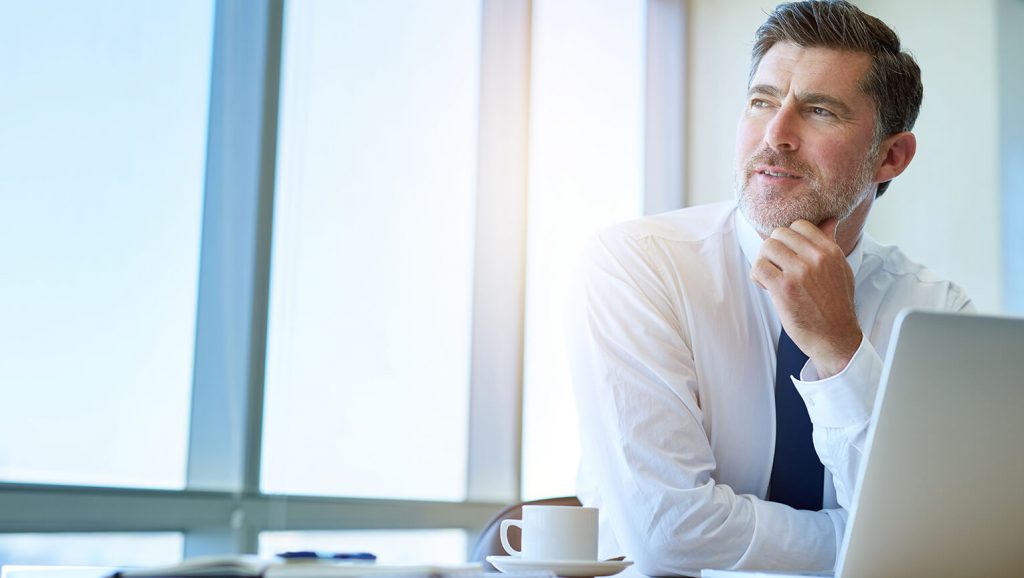 Evaluate
NetSuite ERP
AVT makes your ERP evaluation easier. Using our NetSuite Evaluation workbook, Questionnaires, IT Roadmapping and ROI Analysis tools your organisation can easily develop a business case for an ERP upgrade project.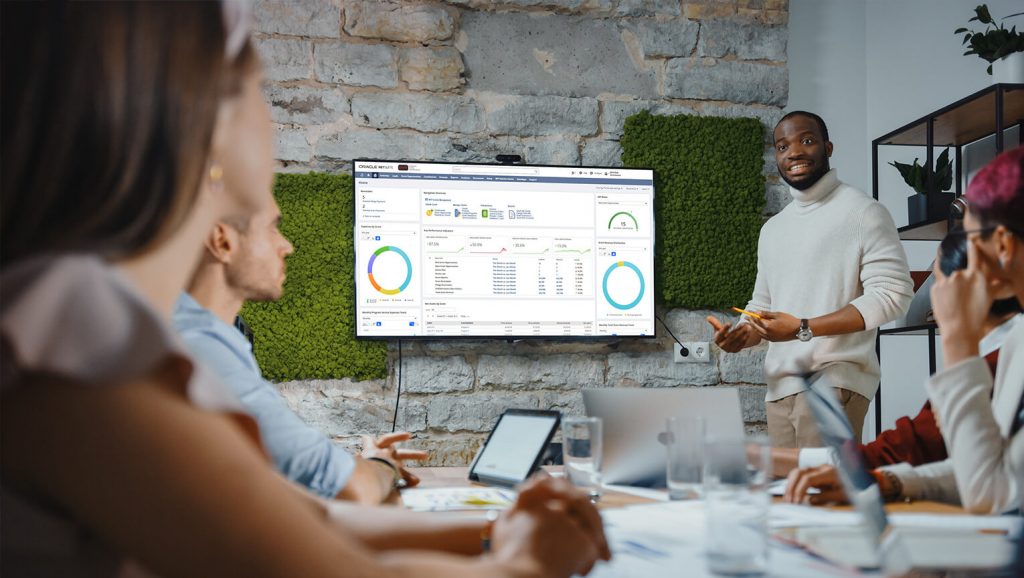 NetSuite ERP
Implementation
AVT uses its proven implementation methodology to implement solutions. The approach can be tailored to suit the exact requirements of each client, and is documented and agreed by all parties at the project initiation.