How to Guide to Using AVT Support Services
Frequently Asked Questions – FAQ
Cloud ERP, CRM, BI & B2B/B2C Commerce Solutions on Oracle NetSuite
AVT delivers end-to-end bussiness solutions 
AVT has worked with over 200 organisations in various industries including distribution, wholesale, manufacturing, retail, software, services and non-for-profit organisations.
FAQ
How to interact with AVT
Should you have an issue or concern, the best way is to raise a support case with AVT.
If you wish to explore the different support packages we offer, please click the direct link here.
You can contact our friendly Sales team via sales@abvt.com.au, our Support team via support@abvt.com.au.
AVT Case Management Reports
Please follow this link to view a sample AVT Case Management Report. These annual reports provide our customers with an end of year review of cases raised throughout the year. It will give you insight into how your cases are trending, and enable you to gauge performance and increase efficiency.
AVT applies the following five key performance indicators (KPIs) to analyse your cases:
Cases by Type & Status
Cases by Priority
Cases by Month
Cases by Days Open
Cases by Status
How AVT is managing your case
AVT has well-defined business processes in place. The high-level flow on this page illustrates how we are managing incidents.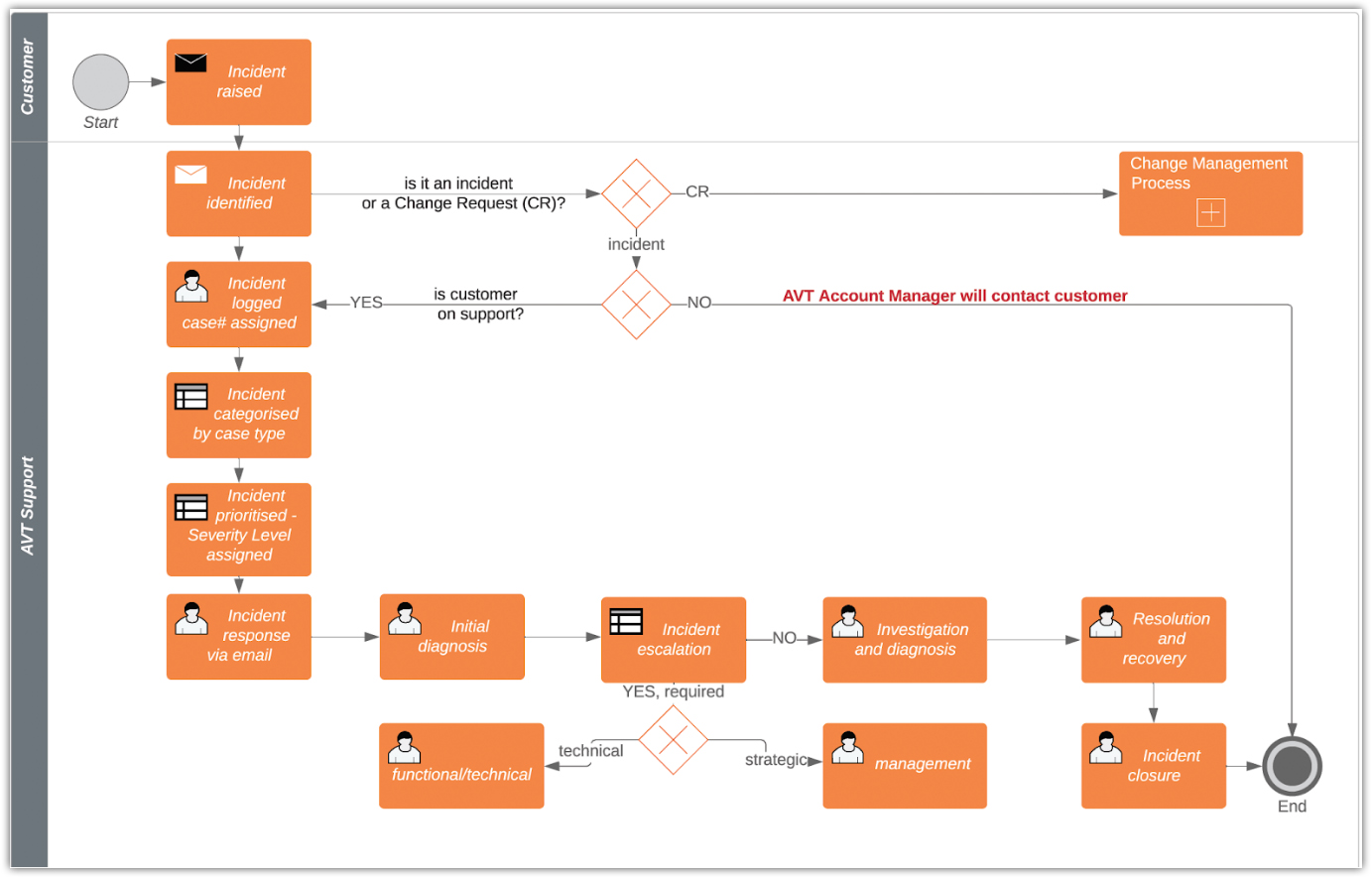 How to share screenshots and files with AVT
If you want to share screenshots and files with AVT, you can do any of the following:
When you use the AVT form to raise a case, you can add a link to images and files (shared via Dropbox or a shared google drive) that allow us to understand your case better.
After you have submitted your case, you will receive an acknowledgement of your incident from our Support team via email, and you can respond to this email with attachments that will shed more light on your problem.
You can also email support@abvt.com.au, referencing your case number, and attach your files there.
How to lodge a case
1. Navigate to www.abvt.com.au/avt-support.
2. If you are an existing AVT Customer, please click the button Lodge a Support Case, else click on Learn More.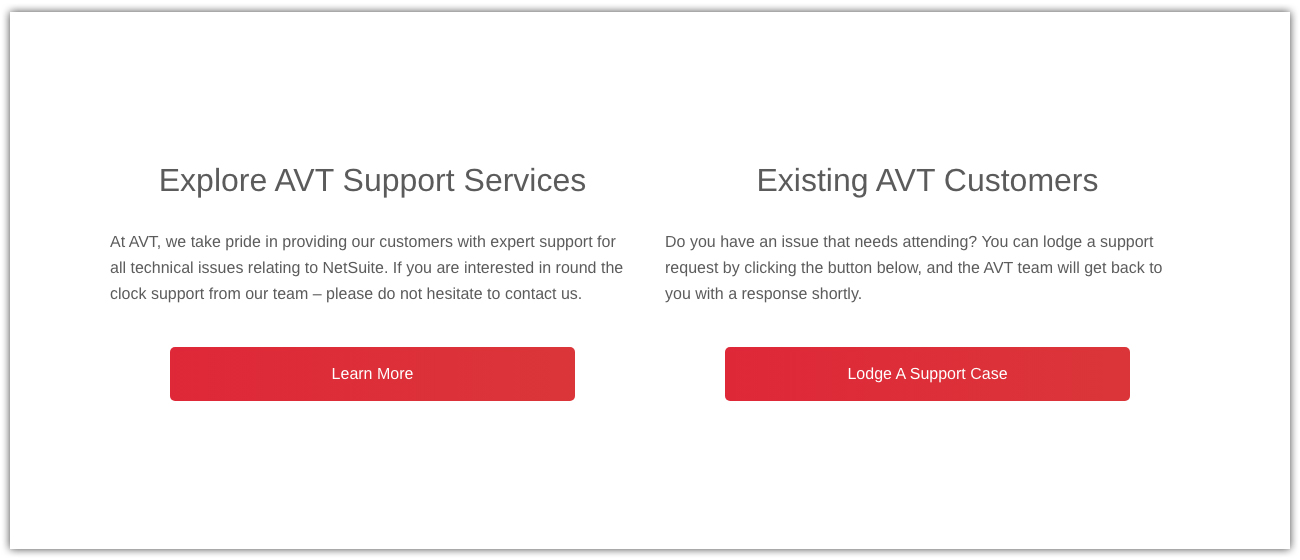 3. The 'Lodge a Support Case' button will take you to a form where you can enter your contact details and a description of your issue.
Please choose a Priority and a Category from the relevant drop-down menus, similar to the sample form shown here. All fields are mandatory. In the Details field please provide as much information as possible, to help us understand how we can best assist you.
If your case requires escalation we would also need your NetSuite Account Number, and a Business/Impact Analysis of the defect or issue (a$$value of impact on profit would be best).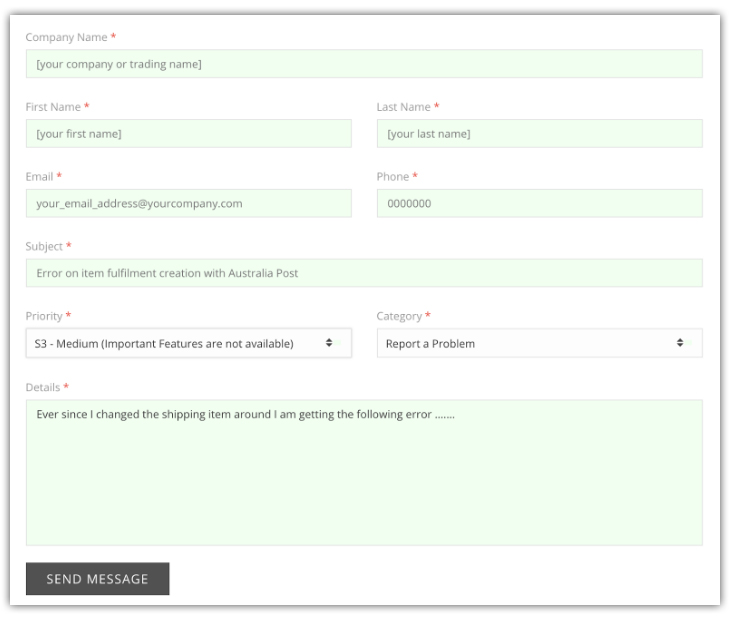 4. When you have completed the form, please click the Send Message button to submit your case.
5. Your case will now be managed as shown in the process flow on the next slide.