NetSuite ERP Celigo Integration Solution
Accelerate your growth by automating your business processes across applications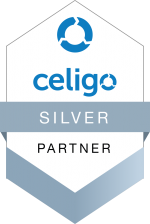 The AVT Celigo Difference
The Complete Integration Platform for Growing Organizations
With the explosion of business applications, companies can't afford manual data entry, management via spreadsheets and email, and fixing costly errors that comes with data silos.

Celigo's iPaaS (Integration Platform-as-a-Service) is designed for IT professionals AND business users to quickly connect applications to automate business processes.
Complete Business Solutions
Features & Benefits
Whether you need a simple FTP integration or a complex orchestration between multiple applications with data transformations, Celigo has all the tools you need. Quickly build and manage integrations as they come – Celigo's design makes it easy for less technical resources across your organization to maintain the integrations.
Celigo pioneered the concept of the fully-managed Integration App. The Celigo Integration Marketplace offers a list of best-in-class prebuilt Integration Apps, Quickstart Templates, and other Connectors built into the integrator.io platform.
Need training? Looking to build integrations for your own customers? Does your app need better integration options for your customers?
From referral programs to marketplace and developer programs, Celigo has a program for technical professionals, solution providers, and consultants.
One size does not fit all. Our integration solutions adapts to your needs, not the other way around. It's time to do more with less.
What is iPaaS - Integration Platform as a Service (Explainer)
Cargo Equipment Explains Why They Switched to Celigo for NetSuite Ecommerce Integrations
Celigo Salesforce NetSuite SmartConnector Demo