Scale and grow your Franchise Business
NetSuite for Franchise Business
Build, run, and grow your franchise business on NetSuite
AVT Oracle NetSuite Solution Advantage
A scalable foundation for franchise companies to manage global growth.
Improve Visibility, Forecasting and Management across multiple locations in your Franchise by bringing data into one system.
Build, run, and grow your franchise business on the Oracle NetSuite cloud
By deploying an ERP system Organisations can gain significant improvements.
➤ Manage Franchisee Financials
➤ Integrated Reporting for Franchisee
➤ Real-Time Visibility of Stock, Purchases and Sales
➤ Integrated automations for replenishment, billing and expense management
➤ Integrated Financial Reporting & Compliance
➤ HR & Payroll
➤ Implement controls
➤ Workflow Automation
With thousands of successful implementations, NetSuite has a deep understanding of the needs Franchise businesses and the many challenges they face. With ever changing local needs of Franchisees, Franchisers need to quicly adapt to manage the needs.  Franchise companies are all experiencing the following challenges:

Manual and inefficient financial close processes
Forecast potential Profit/Loss for each location
Optimising complex order & billing processes
Managing multiple subsidiaries locally or globally
Procurement & Stock Management
Project Management for new stores/franchise/locations
Location based pricing
Performance comparison between stores/franchise/locations
NetSuite's proven methodology for Core Financial ERP
Complete Business Solutions
Features & Benefits
Close the books faster and benefit from NetSuite's cloud finance and accounting solutions. Seamlessly couple core accounting functionality with real-time financial visibility and business insights to drive financial excellence.
NetSuite's billing management capabilities integrate your sales, finance and fulfillment teams—improving accuracy, eliminating billing errors, strengthening revenue recognition processes and driving fulfillment accuracy and efficiency.
Manage your vendors and purchasing processes with full visibility and control to drive down cost of good sold.
Manage the complete lifecycle of Assets and easily report on and track depreciating or non-depreciating assets. Track equipment warranties, set up maintenance schedules, and eliminate manual effort through an integrated accounting and asset management solution.
With integrated Inventory Management, you can visualise stock levels, eliminate stock-outs and set up Demand-Based Inventory Replenishment. NetSuite will allow you to keep your inventory costs low while still meeting customer demand.
NetSuite's revenue recognition management solution helps companies comply with accounting standards and report financial results in a timely manner.
With NetSuite's intuitive planning, budgeting and forecasting solution, Franchisers can plan for future store openings and determine the performance of current stores based on current and past trends.
NetSuite provides unprecedented "close to disclose" capabilities that accelerate close time, maximize transparency and ensure compliance. NetSuite Governance, Risk and Compliance (GRC) solution addresses the issues of corporate governance, enterprise risk management, and effective corporate compliance with technology and processes.
NetSuite has integrated Single Touch Payroll (STP) for Australia, New Zealand with Employee Leave Management and Payroll and Tax Reporting. NetSuite provide Payroll as a Service in the USA and other parts of the world, making paying employee easier than ever.
NetSuite provides a full business solution for Franchise Companies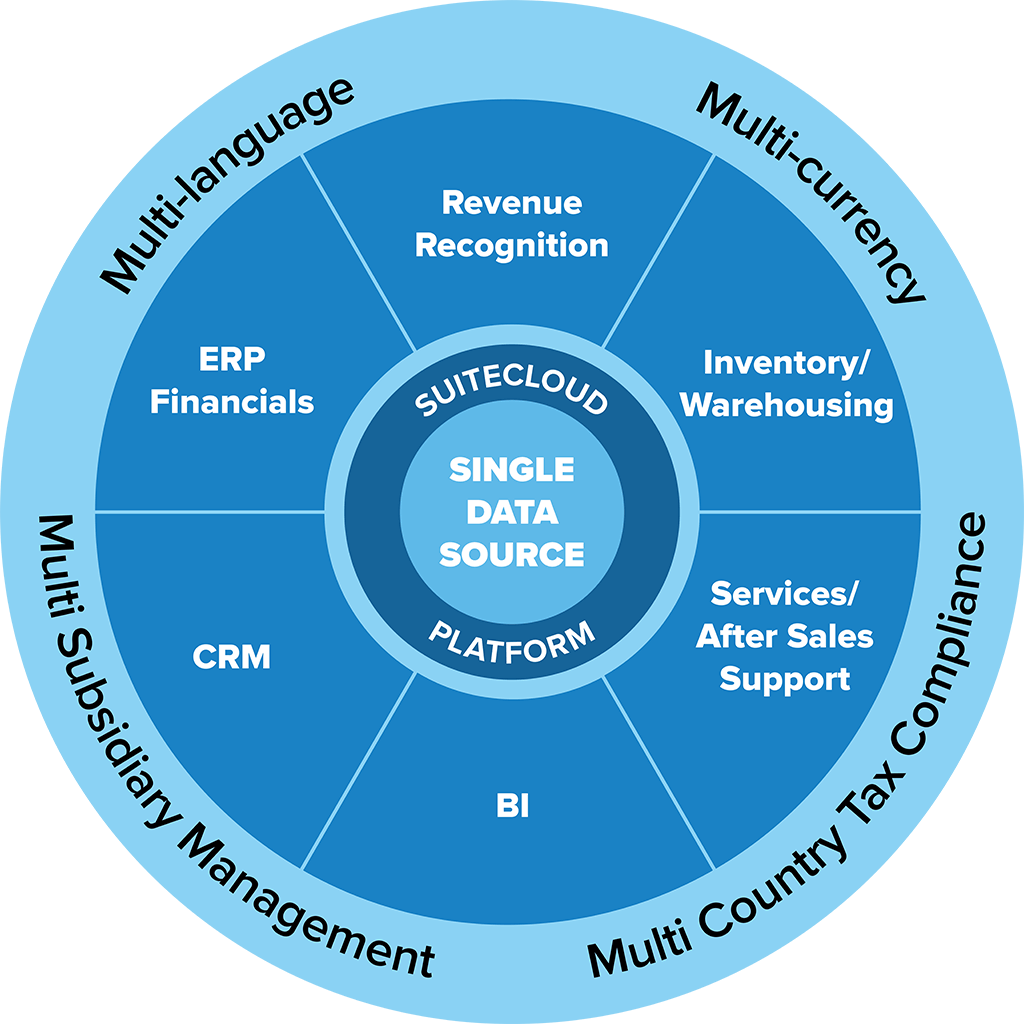 Evolve Your Franchise Business
With NetSuite's true-cloud application and AVT's expertise, you can run your Franchise business from end-to-end as a fully integrated Single/Multi Subsidiary Finance, Inventory, Assets, Procurement, Project Management and CRM solution. Take advantage of having one system to manage projects and financials as well as enabling sales presence expansion through an integrated platform, anytime, anywhere.
The #1 Cloud Business Software
NetSuite Isn't Just for Startups
Franchise Companies of all sizes could profit from improved visibility and increased efficiency. NetSuite offers these benefits with its comprehensive, global financial and accounting core. As your business grows and evolves, scale your organization by eliminating costly and inefficient manual processes and disparate systems.

Startups, midsize, and enterprise Franchisers all benefit from NetSuite's award-winning solutions. Today, over 24,000 companies trust NetSuite to provide the foundation to operate their business processes.

Dynamic and forward-looking, NetSuite provides real-time data insights to allow you to make important path adjustments & project changes for global expansion success.
A Pathway to Success
Leading Practices for Franchise Companies
• Continuous Customer Lifecycle Engagement to ensure continuity from sales to services to support.

• Full visibility across the organisation to operate at the speed of modern business, drive results and scale.

• More than 3,000 hours worth of industry-leading best practices already built in to the system.

• Nearly two decades of expertise across thousands of software and high tech industry deployments to drive value on Day 1.

• 100+ pre-built reports and pre-configured roles with dashboards and business intelligence metrics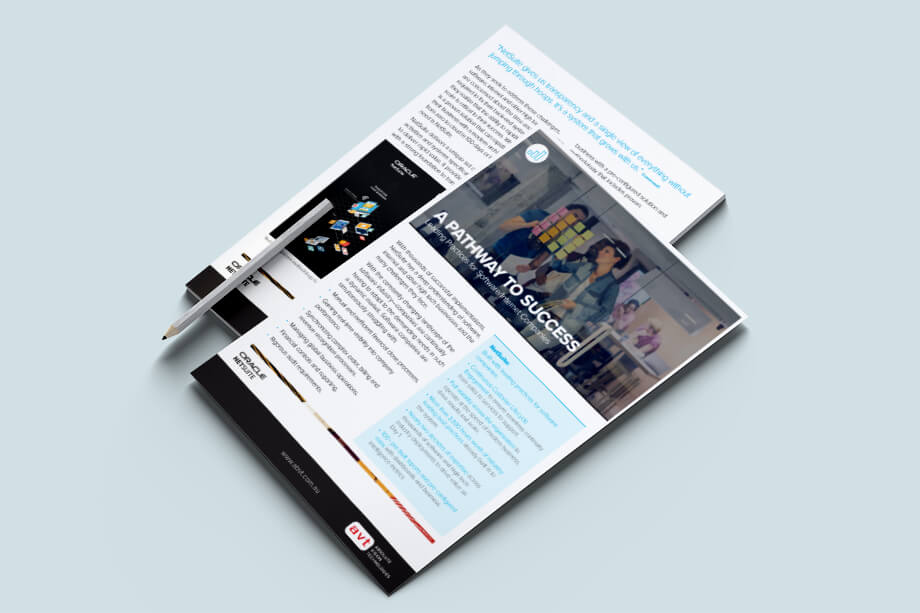 NetSuite Module Data Sheets
Some Franchise Customers that have achieved successful deployments
Our Oracle NetSuite for Franchise Companies Form will help you to price/budget your NetSuite ERP Software investment. Please note that the estimate is provided on best estimate basis and any discounts/offers are negotiated additionally. The estimates are indicative only and formal commercial estimate is issues once your account is verified and engagement established. AVT ERP Sales and Solutions representative will get in touch with you to confirm your details before any estimate is formally issued. Please make sure your email and phone numbers are correct so we can reach to verify your account. Any feedback or questions please don't hesitate to email us on sales@abvt.com.au