AVT NetSuite Finance Training Course – What's Covered?
Course Overview
This is a comprehensive course designed for senior users who will have as their primary responsibility the design of the financial structure and processes of the enterprise and for the ongoing oversight of its performance.
You should be sending someone if …
You are embarking on a new NetSuite implementation and want to understand what opportunities exist within NetSuite to provide greater financial analysis and a more streamlined reporting and management environment.
You have had staff changes that have resulted in a senior Financial Team who need to become fully aware of the financial functionality and analytical capabilities of NetSuite.
You feel you should be taking advantage of more of the exception of financial control and reporting features of NetSuite.
The attendee will be learning:
How to set up core aspects that provide the foundation for the NetSuite financial ecosystem.
Design and configuration of the elements that will be key to providing senior management with the necessary information required for setting strategic directions and making tactical decisions
The full range of transaction processing options for data capture and the methods by which these can be configured to suit the enterprise.
The tools available to ensure that processes are being followed and that results are reported with a high level of accuracy.
A knowledge of the analytical and reporting tools available to ensure that the information provided to senior management is timely, accurate and relevant
Course Location
The course can be held:
On the client site, with a minimum of two attendees.
At the AVT Training facility as part of a private course with a minimum of two attendees.
At the AVT Training facility as part of a public course.
Prerequisites
Each attendee will be provided with:
A digital Workbook to be used during the course.
Please note that users should bring their own laptops for the course; WiFi access will be provided.
Pricing
$3,000 AUD per attendee with minimum of two attendees ( Discounts are available for more than two attendees from an Organisation)
Download Course PDF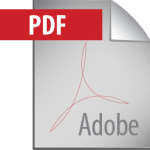 Request More Information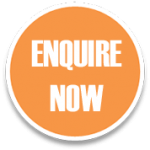 Related Courses
Fixed Assets – 1 day – enables management of fixed assets acquisition, depreciation, revaluation and retirement, as well as basic asset maintenance schedules and insurance.
Leased Assets – 1 day – new NetSuite functionality to ensure all leased assets are tracked in accordance with accounting standards (ASC842).
Revenue Recognition – 1 day – enables the recording in the general ledger impact of sales transactions where revenue must be recognised across multiple future periods.
Dunning Letters – 1 day – enables a systematic method for tracking overdue invoices and persistently sending letters to customers to demand payment.
Product Costing – 1/2 day – Covers material that will give a thorough understanding of costing of purchase items, including landed costing, and manufactured items. The course covers the use of Average and Standard costing as well as LIFO.