Taska Prosthetics – NetSuite ERP Implementation Case Study
NetSuite ERP unifies data and processes from all core business functions to offer all of the benefits outlined here, including company-wide visibility, major efficiency gains, scalability, mobility, data security and compliance.
Learn how Taska Prosthetics leveraged the power of Oracle NetSuite ERP to streamline their operations, enhance customer service, and drive innovation in the prosthetics industry.
Introduction
Taska Prosthetics is a manufacturer of prosthetic hands located in Christchurch, New Zealand. They were evaluating Business Systems to support international growth and implement operational efficiencies. The current setup consisted of Microsoft Dynamics and spreadsheets. Taska Prosthetics had plans to extend the New Zealand business' growth into international markets including Germany, USA and Australia.
Taska researched the NetSuite partner base in New Zealand for companies in specialising in Supply Chain, ERP and Manufacturing implementations on NetSuite (Leading Cloud Based ERP for SMBs) and found Absolute Vision Technologies (AVT). They then reached out to AVT to evaluate Oracle NetSuite ERP and draft a deployment strategy for their business. The evaluation process took approximately 6 months.
AVT were chosen to implement NetSuite for the TASKA Group over other implementers after it became obvious they had excellent manufacturing experience, quickly understood the TASKA business and particular custom functionality required and had the skills to deliver in a tight timeframe. In addition their methodology of training key users before implementation began and then allowing the organisation to perform the implementation with their guidance and support was key in obtaining user buy-in and acceptance of NetSuite. This methodology allowed the Group to go-live with a far higher level of competence than would have otherwise been achieved in such a short timeframe. Post go-live support has been outstanding, with queries promptly responded to and dealt with. I would thoroughly recommend AVT for any NetSuite implementation where the organisation wants to take ownership of their ERP and extract maximum benefit from it.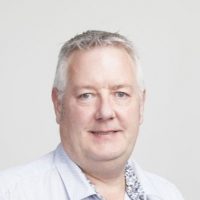 Simon Boyd
CFO
Taska Prosthetics
Business Needs
Fast growing hi-tech product company with two NZ companies and two soon to be established overseas subsidiaries.
Existing ERP was not going to scale easily for overseas companies, especially in relation to complex taxation and multi country trading
User frustration with interface of existing ERP, difficulty navigating, poor searching and reporting.
Users didn't have access to real-time reporting to make day to day decisions
Challenges
Core business management system were outdated and prone to errors
Processes were not integrated and require duplication of information and effort
Business processes were managed in silos using spreadsheets
Customer order were being delayed due to business silos and lack of inventory accuracy
Staff were unable to work and access information remotely
Management were unaware of "hidden" workforce or labour costs caused by inefficiencies
Objectives
The main objectives of moving to NetSuite were:
Deploy a system scale business operations across New Zealand, Germany and Australia
Reduce operational costs and improve business performance
Reduce IT risks related to supporting and managing in-house systems
Reduce business risk by systemising processes adhering to recommended best practices
Improve Order Management, Manufacturing, Production, Quality, inventory management, stock control, warehousing and operations efficiency through systemisation of processes
Reduce effort to train by using role based access
Manage Multiple organisations and entities in one system
AVT Engagement Feedback
Key requirement was a partner that would meet tight timeframe (3 months) while allowing us to do most of the implementation work.
AVT chosen after meeting and discussing their implementation methodology.
Taska liked AVT's approach to training first, then allowing customers to do the work with the support of AVT as required.
Implementation went better than expected. The NetSuite CSV import utility made life very easy.
Very few issues experienced that hadn't been considered during project planning and training.
One "major" customisation (Auto lot allocation) that was scoped and delivered very well and does exactly what we need it to, saving considerable time while still giving necessary lot tracing.
Sela Chhor is a great Project Manager and kept everything on track. Others in the team, Ross Leahy, Stuti Parichha and Seira Kuroi also know their stuff! Training with Ross was excellent – some of the very best ERP training I've ever had.
Achievements to date
First monthly financial statements out within 3 days of go-live!
Better stock control, visibility and accuracy
Faster, more accurate manufacturing reporting
Happier users!
Easy set-up of German subsidiary, Australian one to be done soon
Inter-company trade working.
Unexpected Benefits
Visibility of information, very easy to drill through and across transactions.
Saved searches are much better than expected.
Dashboards are much better than expected.
The ability to actually see things in "real time" has been a really pleasing aspect.
Financial consolidations of companies much better than expected
Ease of customisation. First major one done being a Revision record for non-assembly inventory items
Workflow capabilities better than expected
AVT Engagement Methodology
AVT uses its proven implementation methodology to implement solutions. Using a structured process with clearly defined phases facilitates a successful, efficient implementation. The approach can be tailored to suit the exact requirements of each client, and is documented and agreed by all parties at the project initiation. An implementation framework reflecting respective AVT and Client roles and responsibilities can then be agreed in an informed manner through a thorough understanding of the project scope, objectives, activities and resource requirements.
A successful project requires joint responsibility from the customer and the vendor. More importantly, this joint ownership greatly enhances the Customer's ability to manage the NetSuite application after the implementation project is completed.
Project management of the project will consist of the following phases:
Initiate: Engagement delivered and signed off by Customer.
Enable: Orientation and power user training.
Analyse: Process map business requirements and technical requirements (if needed).
Configure: System setup, process configuration and any technical development for the account.
Deploy: Process and Module testing and sign off, Data Imports, Training and Go-Live Preparation.
Go-Live: Go live assistance, transition to support, closure.
For more information on AVT NetSuite ERP implementation, or for a Free Business Consultation, contact AVT today!
Oracle NetSuite ERP System – The #1 Cloud Business Management System
The only ERP you'll ever need
Oracle NetSuite ERP is a cloud based business platform that provides your business with complete end to end solution and integrated reporting to run your organisation in a streamlined way. With over 32K customers globally, your business can easily deploy and roll out streamlined processes, prebuilt Dashboards, Reports, KPI that can help overcome reporting and operational challenges you are facing today and align your business to meet future needs. Using the APIs, you can easily integrate your ERP data with 3rd Party systems and reduce your data entry administration.
To learn more, AVT – Australia's Leading NetSuite Solution Provider & Partner has created a complimentary NetSuite ERP Evaluation micro-site to help executives learn more about ERP and its deployment, using pre-recorded process demo videos, White papers and data sheets, so you may evaluate this at your own pace. You can gain access to to the site by completing your Registration in the link: NetSuite Overview Demos.
ERP Resources
One System For Your Entire Company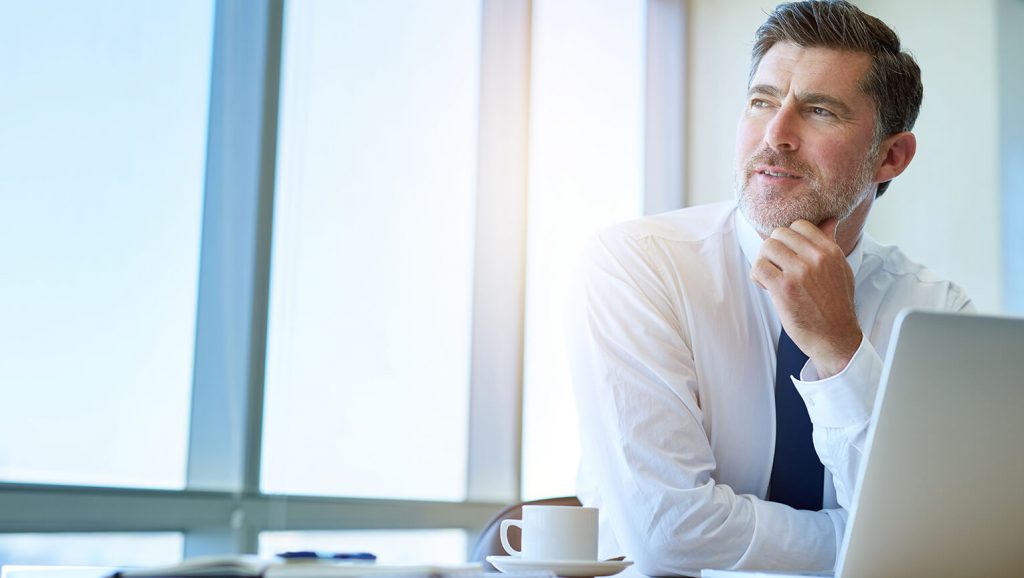 Evaluate
NetSuite ERP
AVT makes your ERP evaluation easier. Using our NetSuite Evaluation workbook, Questionnaires, IT Roadmapping and ROI Analysis tools your organisation can easily develop a business case for an ERP upgrade project.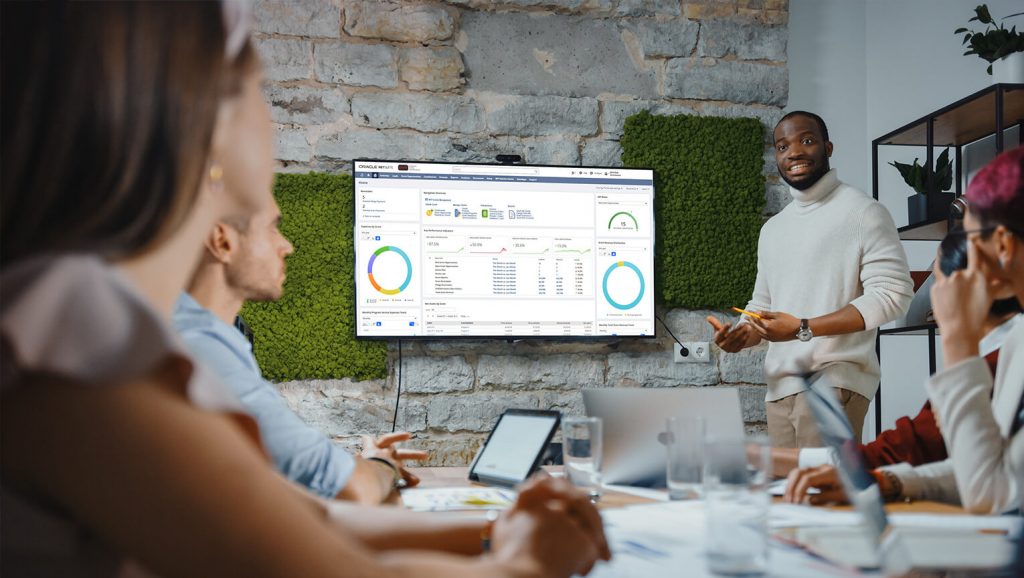 NetSuite ERP
Implementation
AVT uses its proven implementation methodology to implement solutions. The approach can be tailored to suit the exact requirements of each client, and is documented and agreed by all parties at the project initiation.