Haltech – NetSuite ERP Implementation Case Study
NetSuite ERP unifies data and processes from all core business functions to offer all of the benefits outlined here, including company-wide visibility, major efficiency gains, scalability, mobility, data security and compliance.
Explore how Haltech, a leading automotive electronics manufacturer, transformed their operations with Oracle NetSuite. Discover how this partnership streamlined inventory management, enhanced financial visibility, and enabled Haltech to innovate and deliver state-of-the-art solutions that empower car enthusiasts and motorsport professionals worldwide.
Introduction
Based in Sydney, Haltech in a world leader in engine management systems in the automotive performance and racing industry, manufacturing an array of components and software to improve motor performance and fuel efficiency.
Location: Marrickville, New South Wales
The Challenge
Business Growth Across 50+ Countries
Founded in 1986 in Australia, Haltech is a worldwide leader in engine management systems in the automotive performance and racing industry. With hardware and software engineered and manufactured in Sydney, Haltech technology gives enthusiasts better performance, fuel efficiency and control over complex engine operations.
With growth across 50 countries, including a subsidiary in the U.S., Haltech itself encountered the need for greater performance, efficiency and control in its business management software. As its product lineup, customer base and business complexity grew, an entry-level MYOB accounting application couldn't scale to new demands.
"MYOB was good enough when we started, but as the company kept growing it couldn't keep up," said Nathan Clark, Haltech General Manager. "MYOB couldn't do our inventory, and some of our products have thousands of components. We had to use Excel to keep track of information, with the potential for things to go wrong. We knew we'd hit the limits of MYOB."
In the market for a software upgrade, Haltech got in touch with Turbosmart, another automotive performance manufacturer in Sydney that had installed NetSuite's integrated cloud business management solution several years earlier. Turbosmart, vouched for the value of NetSuite in running its business and its own U.S. subsidiary. After a look at SAP, Haltech was eager to find out more about NetSuite.
"With NetSuite we have a single reliable system to manage our business a lot more efficiently. We're seeing tremendous time savings, and we no longer have to spend time chasing down and fixing errors."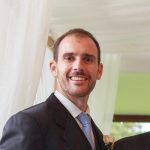 Nathan Clark
General Manager
Haltech
The AVT Solution
Impressed, Haltech reached out to Absolute Vision Technologies (AVT) (www.abvt.com.au), a NetSuite Solution Provider and SuiteCloud Developer Network partner since 2006 that has worked on NetSuite deployments at more than 100 Australian companies. Haltech was impressed with the responsiveness and solution design capabilities of AVT as they were able to clearly outline the best strategy and transformation part for Haltech. Haltech decided on NetSuite, with AVT leading an implementation that went live in July 2013 in Australia.
In second phase, NetSuite OneWorld is being deployed for a single system across the Australian headquarters and U.S. subsidiary in Lexington, Ky., which had been running a "cumbersome and painful" combination of QuickBooks and a Fishbowl inventory management system. The OneWorld global solution will give Haltech hands-on subsidiary management, with global financial consolidation and multi-currency conversion capabilities.
Since going live, NetSuite and AVT have given Haltech new efficiencies and visibility in accounting, sales, customer relationship management, procurement, order processing and manufacturing. The company streamlines manufacturing with the NetSuite Light Manufacturing Edition, using bill of materials, kitting and assembly, and standard costing to optimize its processes. NetSuite inventory capabilities help Haltech maintain appropriate stock of about 1,000 SKUs and thousands of components.
"At any point in time, we're able to see our total outlay in raw materials, and we were never able to do that before," Clark said. "With NetSuite we have a single reliable system to manage our business a lot more efficiently. We're seeing tremendous time savings, and we no longer have to spend time chasing down and fixing errors."
Haltech believes that NetSuite has supplied an ideal platform for growth, with none of the high capital costs or ongoing IT troubleshooting required with on-premise systems. The cloud solution will support a new subsidiary planned for Europe, while Haltech expects to switch its ecommerce platform from Magento to NetSuite SuiteCommerce to take advantage of NetSuite's end-to-end process automation.
"We gain value with NetSuite every day," Clark said. "The ability to have real-time information on demand to make business decisions is really what we needed. NetSuite is all tied together and it works very well."
Customer Success
AVT's great strength is its ability to help clients extract the maximum value from the extensive array of NetSuite. While NetSuite "straight out of the box" will cater 80% of a company's needs, it is AVT's experience, capability and creativity that helps its clients get that next critical 20% that augments and enhances their competitive advantages. By working closely with the client to undercover the factors that make them unique, AVT helps assure a high level of success.
Haltech choose AVT as their implementation partner as they felt AVT truly understood their business and really captured their requirements as well as provided the assurance to be able to adopt Haltech's specific business operations in NetSuite. "AVT looked at how we could use NetSuite to firstly continue business with the least amount of interruption and recommended improvements that NS could add to the way we currently do business; which was really good.
During the planning workshops, AVT helped to align Haltech's business objectives to formulate the strategy in preparation for a successful cloud migration. AVT provided recommendations on the best practices and aligned the financial and operational business processes; taking into account the advantage of the substantial benefits offered by NetSuite.
Throughout the implementation, AVT was able to assist Haltech make decisions and overcome obstacles by guiding them through best practices. AVT thus quickly solved Haltech's challenges such as speeding up credit card orders, separating manufacturing inventory from sales, and capturing serial numbers on products."
The infrastructure and resources behind AVT's consulting services were superior. Their flexibility and approach was exactly what Haltech needed with the capability to customize NetSuite to their exact requirements while ensuring best practices to match their design and manufacturing processes. AVTs honest approach and thorough preparations and the guidance during this process was imperative. "AVT were great in preparing us for all of the areas that we needed in order to go live" Clark said.
Another key factor for Haltech was a quick delivery of the implementation. AVT was able to accommodate their fast approaching go live date, set for the start of the new financial year. The implementation took only 8 weeks and Haltech went live on time and under budget.
With greater efficiency, the company saw a double-digit revenue increase in the first four months after going live on NetSuite, with sales to distributor partners as well as direct to consumers over its B2B website.
Clark credited AVT for working with Haltech to understand business needs, matching NetSuite functionality to requirements and preparing the company for a smooth launch and sustainable success.
Dr. Gaurav Srivastava, AVT CEO, said that Haltech was among a growing number of Australian manufacturers and other businesses upgrading to cloud business management to achieve new efficiencies and drive growth.
"Cloud ERP is being embraced across Australia, especially at businesses like Haltech that don't want to have IT in-house," Srivastava said. "Haltech is a good example of how Australian manufacturers can realize agility and cost-efficiencies with cloud ERP to successfully produce and market a niche product on a global stage."
For more information on AVT NetSuite ERP implementation, or for a Free Business Consultation, contact AVT today!
If you have any questions about sending ERP Implementation or would like help in your organisation with NetSuite, please contact us at sales@abvt.com.au.
Oracle NetSuite ERP System – The #1 Cloud Business Management System
The only ERP you'll ever need
Oracle NetSuite ERP is a cloud based business platform that provides your business with complete end to end solution and integrated reporting to run your organisation in a streamlined way. With over 32K customers globally, your business can easily deploy and roll out streamlined processes, prebuilt Dashboards, Reports, KPI that can help overcome reporting and operational challenges you are facing today and align your business to meet future needs. Using the APIs, you can easily integrate your ERP data with 3rd Party systems and reduce your data entry administration.
To learn more, AVT – Australia's Leading NetSuite Solution Provider & Partner has created a complimentary NetSuite ERP Evaluation micro-site to help executives learn more about ERP and its deployment, using pre-recorded process demo videos, White papers and data sheets, so you may evaluate this at your own pace. You can gain access to to the site by completing your Registration in the link: NetSuite Overview Demos.
ERP Resources
One System For Your Entire Company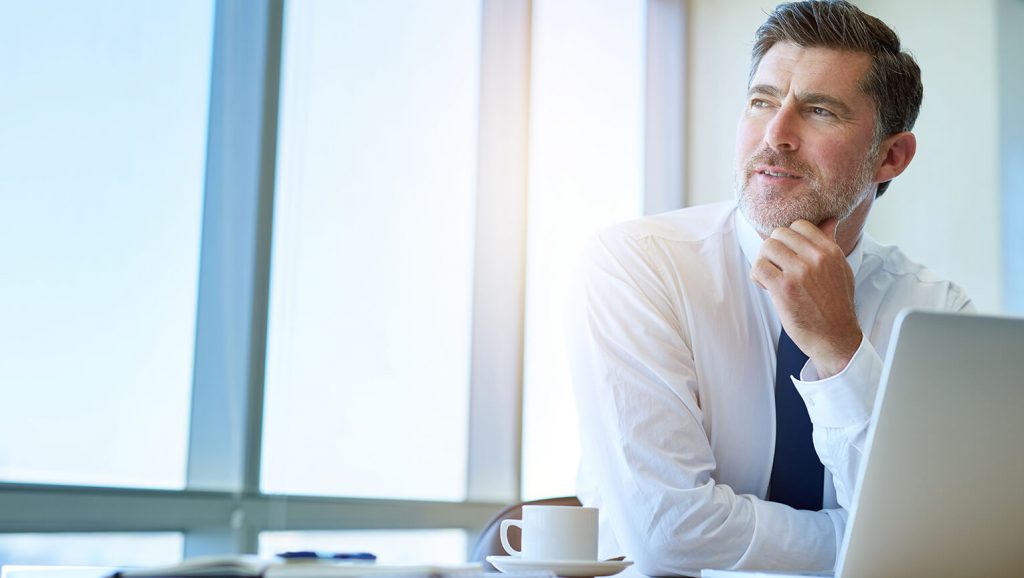 Evaluate
NetSuite ERP
AVT makes your ERP evaluation easier. Using our NetSuite Evaluation workbook, Questionnaires, IT Roadmapping and ROI Analysis tools your organisation can easily develop a business case for an ERP upgrade project.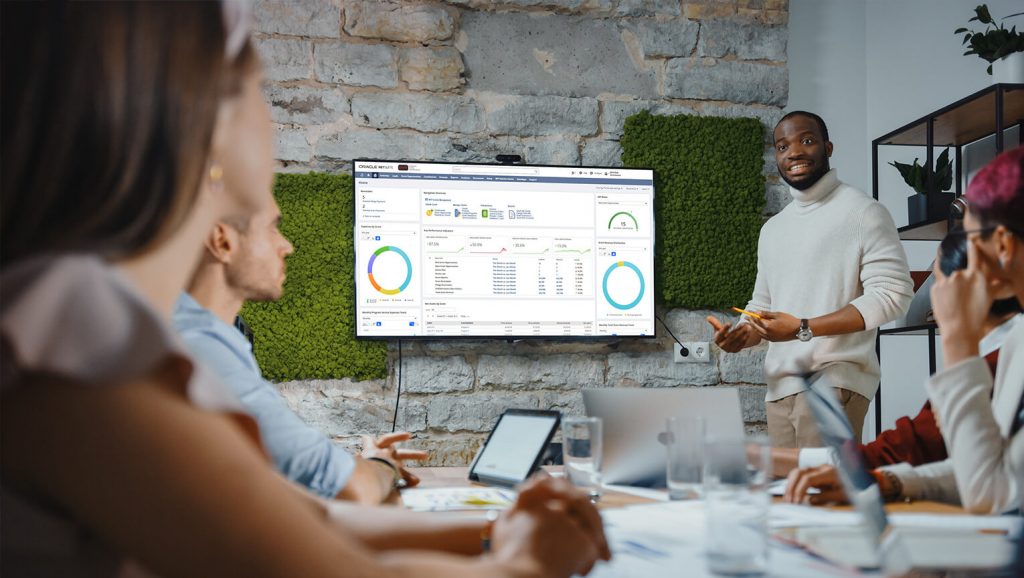 NetSuite ERP
Implementation
AVT uses its proven implementation methodology to implement solutions. The approach can be tailored to suit the exact requirements of each client, and is documented and agreed by all parties at the project initiation.