AVT Power BI Solution
Empower team members to discover insights hidden in your data with AVT Microsoft Power BI

Create a data-driven culture with business intelligence for all
Enable everyone at every level of your organization to make confident decisions using up-to-the-minute analytics
Power BI solves reporting, analytics and dashboarding challenges. Our consulting and training services help you improve the adoption of Power BI.
AVT Power BI Integration
Supports your entire services organization with real-time visibility and anytime, anywhere access to the business insights to make the right business decision.
While some companies opt to take on a Power BI project on their own, we find many of our clients gain substantial value from partnering up with an industry expert to help guide them through the project and make sure they achieve their key objectives.

At AVT – Absolute Vision Technologies we like to keep options open for our clients. When we discuss Power BI projects with prospects, our consultants experts take the time to listen to and discuss your organisation's unique business requirements and then make their recommendations based on industry knowledge and their experience implementing Power BI. We have applied different models of engagement, subject to the resources and business intelligence skills that the client can contribute to the project.

If you are ready to start exploring the value that Power BI can bring to your organisation, connect with AVT and we will work with your organisation's individual circumstances to guide you on the first step of discovery.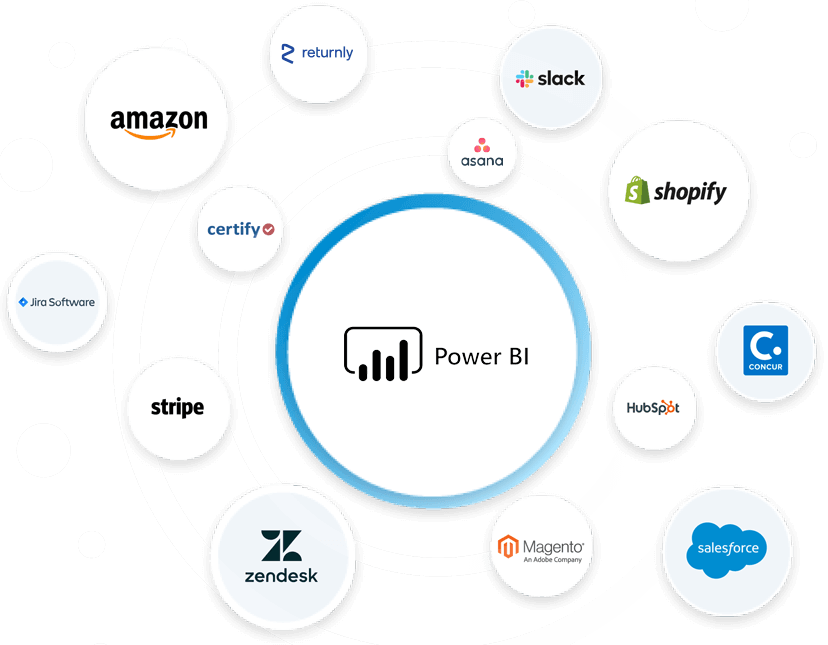 Create a data-driven culture with business intelligence for all
React Native lets you build mobile apps using only JavaScript. It uses the same design as React, letting you compose a rich mobile UI from declarative components.
The React Native Platform
With React Native, you don't build a "mobile web app", an "HTML5 app", or a "hybrid app". You build a real mobile app that's indistinguishable from an app built using Objective-C or Java. React Native uses the same fundamental UI building blocks as regular iOS and Android apps. You just put those building blocks together using JavaScript and React.
NetSuite and Power BI Integration
Effortless Access to Your Data

Fuse sales, marketing or support data in your data warehouse in minutes. AVT integration syncs and identifies changes so you will always have the most current information.
AVT delivers analytics-ready tables into your data warehouse, created and optimized for analysis with Power BI. Get back the time from transforming and structuring tables to tapping into business insights.
Analyze your NetSuite data into Power BI
Understanding how your data affect other functions in your company will help you grow and learn your customers. Connect Power BI with NetSuite and drill down to your data to get more answers about your CRM, ERP, and eCommerce efforts. Combine it with data from other data sources and see how your leads and customers behave across your touch points and uncover trends.
NetSuite and Power BI Connector
Pull NetSuite and other cloud data sources with one-click connectors into Power BI. Get consistent, analytics-ready NetSuite data in minutes.