What is Oracle PBCS?

Oracle – Planning Budgeting Cloud Service (PBCS) is a complete planning, budgeting, and forecasting solution that enables organisations of any size to rapidly adopt world-class planning applications, improving forecast accuracy with minimal IT resources
Who is AVT and Why Talk to us about Oracle Netsuite?
Absolute Vision Technologies (AVT) is an ANZ based Oracle Netsuite partner, and a
global supplier of customised Oracle Netsuite solutions. Founded in 2006, we have helped
over 250+ companies, with over 500+ business improvement projects, in Distribution,
Manufacturing, Service and Software verticals across Australia, New Zealand, USA and Asia.
Oracle Planning Budgeting Cloud Services Overview
Oracle Planning Budgeting Cloud Services Overview
Improve CapEx and OpEx Planning
Oracle NetSuite PBCS enables flexible driver-based planning to help connect operational assumptions to financial outcomes and supports a hierarchical planning process that encompasses both corporate finance and lines of business within a company.
Oracle NetSuite PBCS enables the management, prioritization and planning for capital expenses and its impact on overall expenses and financial statements. You can create a model of your company's capital expenses, and provide an effective way for decision-makers and managers to communicate throughout the request, justification, review and approval process.
Simplify OpEx Planing with Oracle PBCS
Simplify OpEx Planing with Oracle PBCS
Improve Forecast Accuracy, Predictive Planning & Reporting
Oracle NetSuite PBCS Predictive Planning allows users to optimise planning and forecasting estimates with a rigorous, pre-built statistical modeling engine. With a few clicks, Predictive Planning will collect historical data, match it to industry standard statistical models and generate a dashboard, offering predictions for future results and enabling users to apply predicted values directly into their plan or forecast.
Oracle NetSuite PBCS provides comprehensive reporting and analytics for management, narrative and regulatory reporting. The drag-and-drop report builder puts powerful, yet easy-to-use, web-based reporting into the hands of finance and business managers providing a secure, collaborative, process-driven approach for defining, authoring, reviewing and publishing financial and management reports.
Top 4 Reasons to invest in Planning Budgeting Cloud Service solution such as Oracle PBCS
REDUCE PLANNING CYCLE TIMES
Collect inputs and assumptions, review iterations and present consolidated results in a timely manner.
IMPROVE FORECAST ACCURACY
Compare and analyse actual versus projected results regularly to refine forecasts
SUPPORT & DRIVE BUSINESS GROWTH
Centralise your budget with forecast and actual information in one place, providing a single version of the truth to drive business Growth and productivity
REAL-TIME ACESS
Drill across budget, forecast and actuals to see the impact on business performance.
Why Talk To AVT About Oracle PBCS?
Founded in 2006, we partnered with Oracle NetSuite, leading cloud ERP provider to deliver true cloud solutions in Australia and New Zealand. Since 2006, we have helped over 250+ companies, with over 500+ business improvement projects, in Distribution, Manufacturing and Service verticals across Australia, NewZealand, USA and Asia.
We deliver big business technology to small and mid-size organisations so they can focus on growing their business. Adoption of new technology and transformations are not easy, especially when we have to make decisions that have long term implications. Our customers gain access to experts and best practice recommendations to make better and informed decisions about the right technology and solutions.
Deploying a new business system is not an easy task. We offer you experience, expertise and flexibility in customising a new cloud ERP and CRM solution for your business. Unlike other software vendors we will not waste your time with generic product training. Our solution implementation is around your specific business needs and processes. Our end user training is also based around your implementation, which in return will help your business succeed. We offer continuous business process improvements to all our customers and help them innovate to make them more competitive and unique.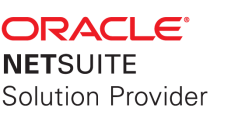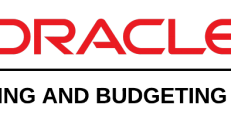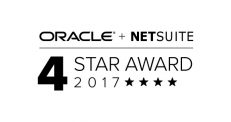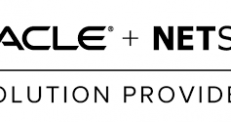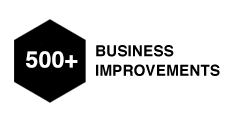 A guide to Oracle PBCS evaluation and Quote
Contact Us Today
Do you want to learn more about how Oracle PBCS can help your business?
Contact our friendly team today for a free consultation, strategy and demo.