How to lodge a case
1. Navigate to www.abvt.com.au/avt-support.
2. If you are an existing AVT Customer, please click the button Lodge a Support Case, else click on Learn More.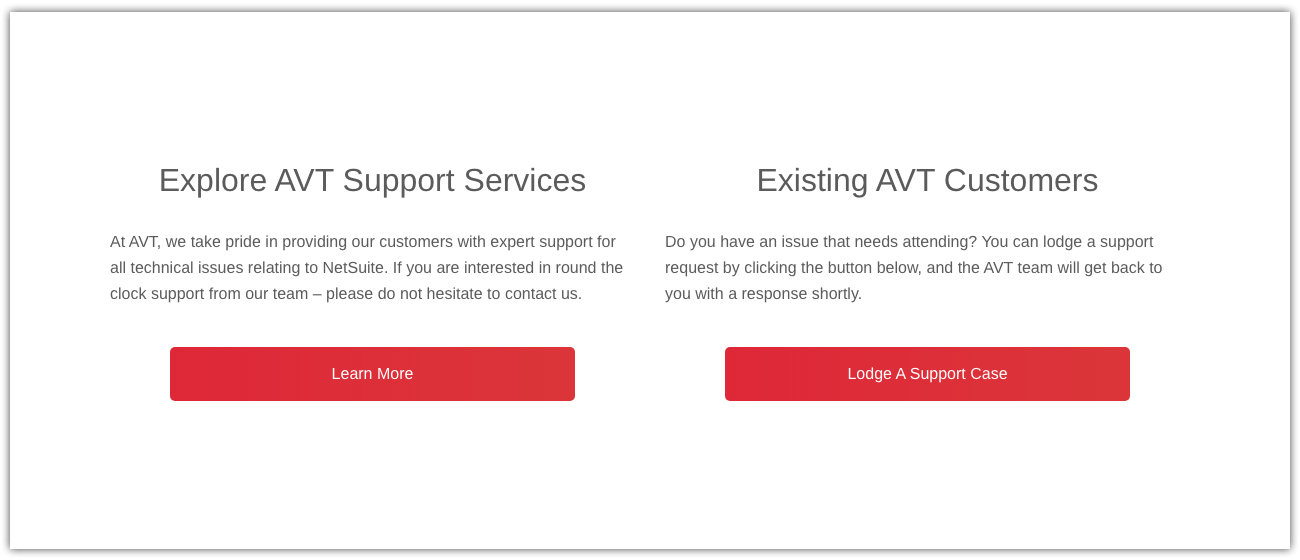 3. The 'Lodge a Support Case' button will take you to a form where you can enter your contact details and a description of your issue.
Please choose a Priority and a Category from the relevant drop-down menus, similar to the sample form shown here. All fields are mandatory. In the Details field please provide as much information as possible, to help us understand how we can best assist you.
If your case requires escalation we would also need your NetSuite Account Number, and a Business/Impact Analysis of the defect or issue (a$$value of impact on profit would be best).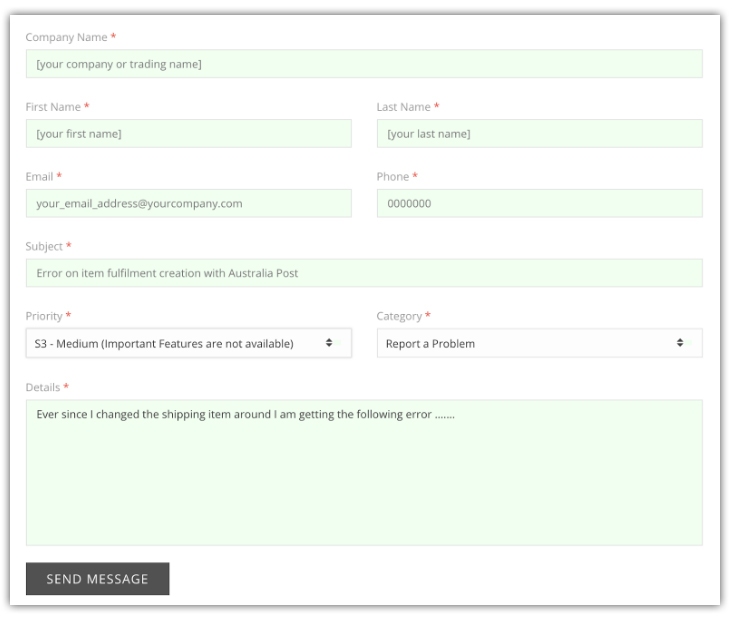 4. When you have completed the form, please click the Send Message button to submit your case.
5. Your case will now be managed as shown in the process flow on the next slide.