Mayne Media Case Study
"Our NetSuite system is working very, very well. Having all our information in a single solution lets us focus on growing the business rather than managing day-to-day transactions in multiple systems."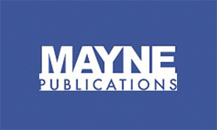 Location: Frenchs Forest, New South Wales
Solutions: ERP, Financials, CRM
Applications Replaced: MYOB, Salesforce, CRM Australia
The Challenge
Three isolated systems—Salesforce for advertiser CRM, CRM Australia for subscription management and MYOB for financials—were a "black box" that compromised business visibility and hindered efficiency.
Mayne Publications faced high workloads and risk of error managing ad quotes in Salesforce and manually inputting data into MYOB for financials and invoicing.
The company lacked a single view of advertiser and subscriber customers, resulting in duplicate data that impacted service quality and the ability to grow the business.
The AVT Solution
Selected over Salesforce, NetSuite met Mayne Publications' criteria for a fully-integrated system with superior ERP / financial management and reporting capabilities.
NetSuite implementation and customizations by partner AVT were instrumental in ensuring a high-performing environment and accelerating time to value.
Rich customizability through the SuiteCloud Development Platform enabled Mayne and AVT to tailor the solution to match the company's unique requirements.
Customer Success – ERP Transformation
"Savings of 250 employee hours and a 30% reduction in system cost every year."
NetSuite supplies a single, integrated cloud solution for greater business control and efficiency at the leading publisher of eight print and digital trade magazines for landscapers, mechanics, building trades, motorcycle riders and others.
Improved business visibility and agility with NetSuite gives Mayne Publications a competitive edge in the fast-changing publishing world. Customizations by NetSuite Solution Provider partner Absolute Vision Technologies (AVT) were instrumental in tuning NetSuite to meet Mayne's unique business needs.
Automation of subscription management through customizations by AVT enables Mayne to streamline processes, drive revenue and improve customer satisfaction among more than 70,000 subscribers.
AVT combined Mayne's records on both advertiser and subscriber customers into NetSuite, eliminating what had been two separate data sets in Salesforce and CRM Australia.
The company has achieved efficiency in mailing and distribution by consolidating all customers and transactions into one system, reducing the instances of duplicate mailing, double handling and customer complaints.
Further customizations to support print magazine distribution to direct subscribers and news agencies give Mayne cost-effective controls covering thousands of bi-monthly issues.
Unified NetSuite solution provided high-level visibility across all spectrum of business segment with enhanced management information and decision making tools.
Within six months of its switchover Mayne has already realized significant cost saving and business productivity as a result of system and process automation, including an estimated savings of 250 employee hours and a 30% reduction in system cost every year.
With NetSuite AVT high level customization, a previously complex and time consuming billing process can now run with 100% accuracy and reliability through auto-reconciliation with source transactions.
Lead-to-order-to-cash workflows give Mayne full visibility into the sales pipeline and help accelerate cash flow.